iPad 2-like camera might hit the next generation of Apple's popular midget music player, the iPod Nano. According to a report posted by 9to5Mac, quoting Apple.pro, the leaked semi-blurry image of iPod Nano case is suggesting a camera located in the rear side of the device.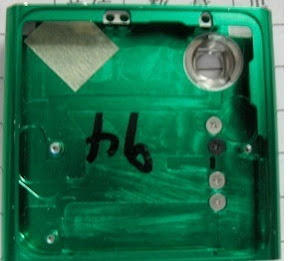 The report also added that the rumored inclusion of a camera will not add thickness, and Apple will try its best to keep the current iPod Nano's size. iPod Nano with camera? I can smell a cheap device that supports FaceTime here.
Apparently, Apple is facing a lot of rivals this year, courtesy of booming Android operating system helmed by Google inc. One of the biggest iPod-like device that is expected to arrive this year is from Samsung named Galaxy Player, that will come in two sizes.
iPod Nano is currently cheaper than iPod Touch 8GB, so it's highly possible that Apple will try to challenge the upcoming Android music players in the pricing department. If this image is legit, then expect an iPod Nano with camera (or cameras) before this year ends, or Black Friday/Christmas shopping season to be exact.
By Carl W. Brooks
Editor, iamthereforeipad.com