Tablets, smartphones forcing upgrades of office Wi-Fi networks
IDG News Service - The rising popularity of tablets and smartphones has boosted sales of Wi-Fi equipment to new highs as companies upgrade their wireless networks, analysts reported earlier this month.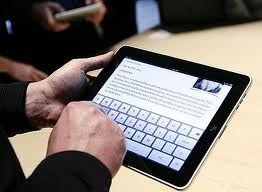 Worldwide sales of wireless LAN equipment rose to $769 million in the fourth quarter of 2010, up 28% from the same period in 2009, according to Infonetics Research. Research firm Dell'Oro Group reported that for the full year, wireless network revenue jumped 25%, surpassing $5 billion.
The wireless LAN market has changed more in the past six months than it did in the preceding six years, mostly because of Apple's iPad, said Roger Hockaday, a marketing director at vendor Aruba Networks.
Having an office Wi-Fi network was once viewed as merely a convenience for guests, but the influx of iPads is making it more of an IT necessity, Hockaday said.
Also, now that people carry iPads with them and connect in various places in an office building -- not just in meeting rooms and at their desks -- companies have to rethink their network architectures and cover more areas of their buildings, Hockaday added.
Source: Computerworld - By Mikael Ricknäs on March 21, 2011 06:00 AM ET
By Carl W. Brooks
Editor, iamthereforeipad.com