The iPad 2 has a bunch of new features for apps to take advantage of: A faster processor, two cameras, a gyroscope, snazzier graphics for gaming.
Most of the apps you find on the app store will work on the original iPad as well as the iPad 2, but we're starting to see a few apps creep in that take full advantage of the iPad 2's improved functionality.
GarageBand
- Price: $4.99 USD
For the first time, Apple's iOS-based multiple-instrument recording studio has come to the iPad. As a tool for musicians, it's pretty handy, but it's also fantastically fun for anyone to tinker around with.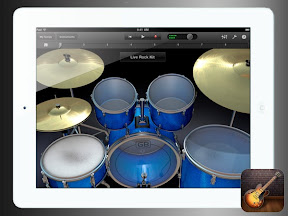 WebEx for iPad
- Price: FREE
You know what you can do with that front-facing camera (with a little help from Cisco's WebEx app)? Business video-conferencing. You can see your fellow meeting attendees, share materials, text chat or talk away--just like you would do in a real, actual meeting, only without having to print things out.
Asphalt 6: Adrenaline HD
- Price: $6.99 USD
The iPad 2 may not have the anticipated retina display, but the graphics are faster thanks to the new A5 processor, which means games run a lot more smoothly. One of the first to take advantage of this is the frankly rather gorgeous Asphalt 6 racing game, which now boasts real-time reflections, lighting, shadows, motion blur. It also uses the gyroscope in your garage, so turning the iPad lets you feel as though you're looking around an actual room.
IncrediBooth
- Price: $0.99 USD
This one's just a bit of fun, really. Using the iPad 2's front-facing camera, you can take a series of photo-booth-style shots, choosing from four different retro effects, and upload them to Facebook from inside the app.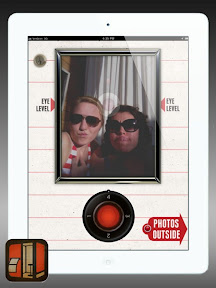 Dead Space for iPad
- Price: $5.99 USD
EA's terrifying sci-fi thriller has become a favourite on iTunes thanks to its compelling gameplay and amazing production values. The latest update to the app saw it being tweaked for maximum graphics performance on the new A5 processor.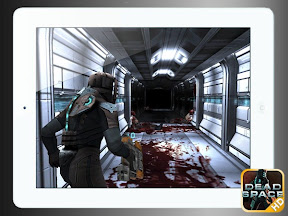 iBooks
- Price: Free
It had a late start compared with Amazon, but the iBookstore is gaining momentum. Thanks to the new processor, the app will be able to handle search functions and animated books with aplomb, and the new lighter weight of the iPad 2 makes it slightly more comfortable as an e-reader.
iMovie
- Price: $4.99 USD
After you have finished shooting your home videos using the iPad's camera, iMovie lets you polish it up like a dorodango, adding themes, photos, music, sound effects and a soundtrack; and, after you're finished, you can upload it directly to YouTube for all the world to enjoy, or stream to your HDTV using AirPlay.
Infinity Blade
- Price: $5.99 USD
Infinity Blade is without a doubt one of the most beautiful games we've seen on iOS--and it's super-fun to play, too. If you're only going to get one game to showcase your iPad 2's graphics and processing power, Infinity Blade is the way to go.
Facebook for iPad with Chat
- Price: $1.99 USD
There is no official Facebook app, so there are a number to choose from made by independent developers who have added their own features. We quite like Facebook for iPad, which, thanks to an upgrade, runs nice and fast, allows you (as the title suggests) to use Facebook Chat and even allows you to re-skin Facebook in a different colour, just in case you're a bit sick of all that blue.
Real Racing 2 HD
- Price: $9.99 USD
Thanks to the iPad 2's gyroscope, Real Racing can now be controlled by using the tablet the same way you would a steering wheel--a functionality that, until now, had only been enabled in smaller iOS devices. This would be quite uncomfortable with the original iPad, even if it did have a gyroscope, but the iPad 2's smaller, lighter frame makes it work.